Our Staff
Dana Henry
Director, Organizational Development & Learning Solutions
Dana Henry, MBA has over 25 years of experience focused on the design, development, and implementation of competency-based leadership development systems and custom learning solutions. She has led strategic planning and prioritization with senior leaders, developed change management skills in middle managers, and built organizational bench strength through the development of emerging leaders.
Ms. Henry's most recent role was leading the MassMutual enterprise-wide Learning & Development function that supported the company's mission of ensuring a workforce that is more engaged and talented than their competitors. This position impacted the on-going development of all employees in MassMutual by providing learning and development resources/programs at the executive, manager, and employee levels.
Dana has presented on diverse organizational development topics at conferences in the US, Canada, and Europe and consulted across a wide variety of industries and organizations, including BOSE, Eli Lilly, Lucent, ABB, Cisco Systems, CIGNA, Pitney Bowes, the CIA, the State of Florida, the State of Alaska, and the United Nations.
Ms. Henry received her master's of business administration in management information systems and a bachelor's of science in mechanical engineering, both from the University of Massachusetts Amherst. She also holds numerous professional certifications in management and team assessment techniques.
(413) 896-6140
.(JavaScript must be enabled to view this email address)
Alyssa Flemati
Administrative & Finance Manager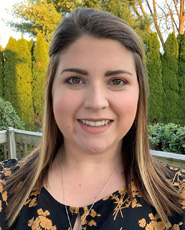 Alyssa Flemati, MBA has several years of experience in higher education administration and finance. Prior to the institute, she was an administrative and fiscal support specialist for the UMass Center at Springfield. Ms. Flemati brings over ten years of customer service background to better assist all clients. In her current position, she focuses on procurement, creating and maintaining budgets, financial reporting and personnel management.
Ms. Flemati earned her master's of business administration from American International College, her bachelor's in business administration from Westfield State University and an associate's in business administration from Springfield Technical Community College.
(413) 577-2014
.(JavaScript must be enabled to view this email address)
Dana Remian
Senior Instructional Designer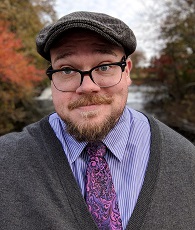 Dana Remian assists in the design and development of instructional content, including eLearning, video, and printed materials. A recent addition to the team, Mr. Remian brings several years of experience as a corporate trainer and a wealth of experience working for both public sector and non-profit entities. He applies a creative and critical eye to designing attractive and evidence-based approaches to learning. His broad interests and knowledge make him well suited for consulting with subject-matter experts to capture and share their expertise with others.
Mr. Remian received his bachelor's of arts in English literature from Worcester State University and a master's of education in instructional design from the University of Massachusetts Boston.
(774) 455-7367
.(JavaScript must be enabled to view this email address)
Kathryn Swaim
Senior Program Manager for Online, Collaborative & Virtual Learning Solutions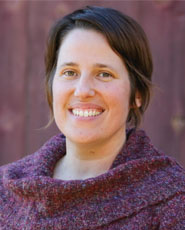 Kathryn Swaim, M.S. manages the Institute's rapidly developing expertise in online learning solutions and virtual collaboration. She brings expertise in positive organizational communication and collaborative program development along with an entrepreneurial spirit. Ms. Swaim creates affordable, cutting-edge and impactful technological solutions for clients and programs ranging across all sectors: state, non-profit, and corporate.
Ms. Swaim received her master's of science in organizational management from Antioch University New England and bachelor's of arts from the University of Massachusetts Amherst's University Without Walls.
(413) 545-3459
.(JavaScript must be enabled to view this email address)