Staff: Nonprofit Funding & Fiscal Solutions
Staff listing for Nonprofit Funding & Fiscal Solutions.
Sharon Vardatira
Director, Nonprofit Funding and Fiscal Solutions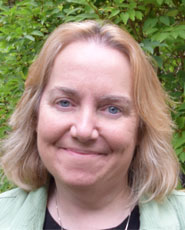 Sharon Vardatira brings over three decades of experience in nonprofit management and fund development. She has served in a wide variety of leadership roles including as development director and executive director of several Boston-area nonprofits and convener and president of statewide and national partnerships and coalitions. She is a national expert in community mobilization and sustainability; she created an approach known as Accelerated Sustainability Planning and is one of the principal architects of the Nonprofit Sustainability Center. She also has deep expertise in nonprofit capacity building, strategic planning, board development, community-based asset mapping, convening public- and private-sector partnerships, and grant development.
Ms. Vardatira holds a master of theological studies from Harvard Divinity School and a bachelor's degree from Smith College.
(413) 545-6615
.(JavaScript must be enabled to view this email address)
Sonia Bouvier
Project Manager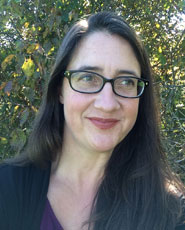 Sonia Bouvier, M.P.H. has over 25 years of experience working with federal, state and local public health programs and coalitions in the areas of planning, community engagement, program implementation, and evaluation. Prior to joining the Institute, she was the founding director of a nationally-recognized health-access program for uninsured individuals. She has also served in the roles of evaluator, educator, consultant and non-profit board member with programs addressing school health and safety, maternal and child health, HIV/AIDS, domestic violence, and child sexual abuse prevention.
Ms. Bouvier earned a master's in public health with a concentration in community health education from East Stroudsburg University of Pennsylvania and a bachelor's of arts from Vassar College.
(413) 577-2394
.(JavaScript must be enabled to view this email address)
Yaritza Perez
Project Management & Research Specialist
(413) 545-0001
.(JavaScript must be enabled to view this email address)
Kelley Seay
Finance & Administration Manager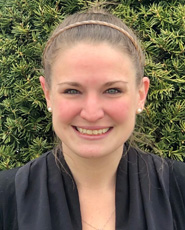 Kelley Seay supports the finance and administrative functions for the Connected Beginnings, Civic Initiative, and Nonprofit Funding & Fiscal Solutions business groups. She also works closely with the central administrative services unit. She brings a wealth of accounting and business administration knowledge from her many years of experience in both the public and private sectors. Her areas of expertise include budgeting, contracts, financial reporting, payroll and human resources.
She received her bachelor's in accounting from the Isenberg School of Management at the University of Massachusetts Amherst.
(413) 545-0001
.(JavaScript must be enabled to view this email address)