Listing of organization-wide leadership.
Carol Anne McGowan
Interim Executive Director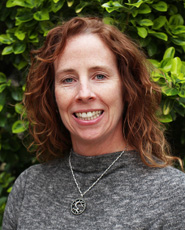 Carol Anne McGowan, M.A., M.B.A. works closely with the executive director to develop and implement management strategies, systems, and practices across the Institute. She is directly responsible for overseeing all fiscal and human resource functions. Previously, she served as the organization's director of administration and finance. Ms. McGowan first joined the Institute in 2000 as a member of the Financial Management, Education and Training (FMET) team. She spent over 10 years with FMET developing curriculum and instructing in the areas of government finance and accounting for the U.S. Department of Defense. In addition to her role as associate director, Ms. McGowan has developed a credited course on post award management of grants and contracts, which she will teach on occasion through UMass Amherst's Isenberg School of Management.
Ms. McGowan received her master's of arts in human resources and organizational development from Webster University and a master's in business administration from UMass Isenberg School of Management.
(413) 545-6654
.(JavaScript must be enabled to view this email address)